On June 3, 1964, the Lakeway Yacht and Country Club (LYCC) was formed to provide social activities and facilities for the members.  In the late 1970's and early 1980's Lakeway's population underwent a growth spurt.  As our community grew, so did the task of informing new residents of available social and volunteer opportunities and acquainting them with the area's resources. Stepping up to the task, LYCC sponsored a semi- annual "Newcomer Reception."
Lakeway had grown from a small village where everyone knew your name, to a city of over 7500 residents in 1996.  It was decided LYCC  form a club to welcome new residents.  Sponsored by LYCC, the Newcomers Club was formed in October 1966; Interest in Newcomers was immediate and enthusiastic.  Newcomers Club had become a reality and continues to grow. Newcomers continue to be a part of Lakeway.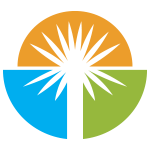 Mission Statements
Civic Mission
To promote interest in our community and the many advantages it has to offer.
Social Mission
To extend a friendly and neighborly helping hand to all newcomers by introducing them to others like themselves and starting them on a new social life in this, their community.
Past Presidents
Joan Peterson 2020-2021
John Bergan 2019
Ron and Ann Baltruzak 2017-2018
Mike and Connie Cripe 2016-2017
Eric and Pam Ovlen 2015-2016
John and Helen Ryan 2014-2015
Karen (Sleighter) John 2013-2014
Grant John & Karen Sleighter 2012-2013
Rod & Mary Ann Kelly 2011-2012
Mike & Pat Hahn 2010-2011
John & Katie Levy 2009-2010
Doug and Karen Vaughn 2008-2009
Tom and Ty Brewer 2007-2008
Mike & Pat Hydanus 2006-2007
Bill & Melinda Duryee 2005-2006
George & Barbara Kimes 2004-2005
Searcy & Deane Willis 2003-2004
Ward & Barbara Beebe 2002-2003
Tom & Janice Armstrong 2001-2002
Larry Burmeier 2000-2001
Miki Carson 1999-2000
Jan Viska 1998-1999
Helen Priddy 1997-1998